Some beautiful shots of #HMCSNanaimo off the tip of Salt Spring Island this morning.
Photo by Campbell McCubbin.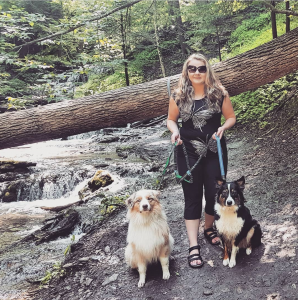 Originally from a small town outside of the Greater Toronto area, Rhonda is a graphic designer and layout artist. She received a Bachelor of Technology in Graphic Communications Management from Ryerson University. She joined CMFMag in 2015 shortly after moving to Petawawa with her husband who is an infantry soldier with the Royal Canadian Regiment. When she's not at the computer designing, you will find her outdoors enjoying hikes with her husband and Australian Shepherd, or taking photographs of nature and landscapes.