KEEP YOUR PETS COZY AND SAFE THIS WINTER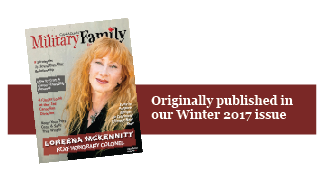 Some pets are made for snow, and some originate from much warmer climates. Whether you have a long-haired furry pooch or a hairless cat, there are important things to keep in mind during the cold winter months here in Canada. From keeping them warm in cold environments to protecting their paws from ice and salt, keep your fuzzy friends cozy this season
Winter can be a wonderful time of the year with crisp morning walks and afternoon frolics in the freshly fallen snow, but with the extra fun, comes extra work. Here are some tips to keep your pets safe and warm this winter!
KEEP COZY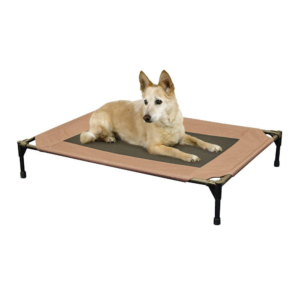 To keep your pet's body temperature up when it's cold outside, provide a safe and warm place for them to snuggle on or in. Make sure they have a bed or cot that allows them to get off the cold floor. There are several options that include cots for larger animals such as this one by K&H available online at www.amazon.ca for $38.99. There are also thermostatic heat pads like this one from Bed Bath & Beyond for $56.99. Or for smaller pets, a Snuggle Safe that can be heated safely in the microwave might be the best solution. We found it online at www.syn-flex.ca for $37.95.
Do you have a unique pet like a bird or a pond full of fish? There are products like the K&H Snuggle Up Bird Warmer available online at www.petsonly.ca for $89.99 or a submersible pond-de-icer from Farm Innovators available at www.urbannaturestore.ca for $73.95.
LAYER UP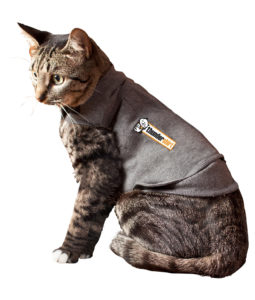 Some pets need some extra layers to help keep them warm, especially those without thick fur to keep them insulated. Even for those with thick coats, it's a good idea to have a coat on hand to keep them dry and prevent snowballs building up in their fur A regular sweater might do the trick, but there are also more innovative options like anxiety jackets that keep your cat both cozy and calm. Not only will they keep their body temperature up, they provide relief for vet visits, crating anxiety, anxiousness, litter box issues, and travel anxiety. Easy to wrap around your cat, machine-washable, and safe. There are many brands to choose from, like these products from Calm Cats starting at $32.00 via www.amazon.ca, or Thundershirt from www.homesalive.ca for $48.99.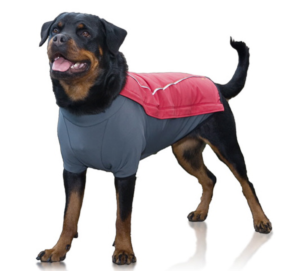 Do you head outdoors with your pet? Make sure to bundle them up in a jacket or parka if they're going be outdoors for a while. There are many great options out there, including this dog jacket from Ruffwear that features stretchable and waterproof materials. These jackets are versatile and comfy for dogs on the go. Starting at $86.99 in stores and online www.ruffwear.com
SAFE DRINKING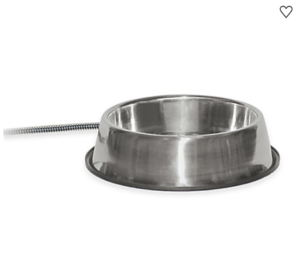 Providing safe drinking water in cold winter months is as important as it is in hot summer months. Many people bring in the water bowl from outside during winter and forget to bring water outside with them on long walks. As a result, pets may try to eat snow, or look for a water source. This can be especially dangerous because of snow contaminants such as gravel, salt, and de-icer, as well as the risk of anti-freeze poisoning.
Instead, provide your pet with a thermal bowl that will keep their water from freezing. Some can even be plugged into an outside outlet. There are many options to choose from including this one by K&H from Bed, Bath & Beyond for $69.99.
Do birds flock to your backyard? Keep outdoor birdbaths from freezing during the winter months with the Ice Eliminator Birdbath De-icer. Completely safe to handle and use, it features low energy consumption and a unique, durable design that blends naturally with any birdbath. Available at Bed, Bath & Beyond for $56.99 or online at amazon.ca starting at $47.27.
PAW PROTECTION
Winter can be tough on paws for any animal. The dry air can cause cracking even for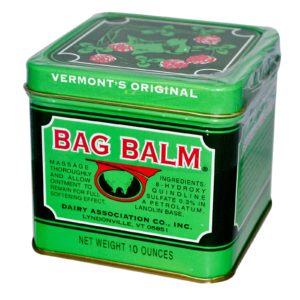 indoor pets. For pets that go outside, the elements can cause even more damage. Make sure to protect your pet's paws by applying a paw balm like Pawsitive FX's Happy Paws available at www.amazon.ca for $24.99. For cracked or cut paws make sure to use a product with an antiseptic like Bag Balm that can be purchased at Home Hardware for $15.49 or from many other retailers.
Do you take your dog out for walks? Many dogs need some extra paw protection in the winter from snow, ice, and salt. These oh-so-cute wellingtons will keep your pooch's feet dry and protected. The flexible material offers a non-slip texture and the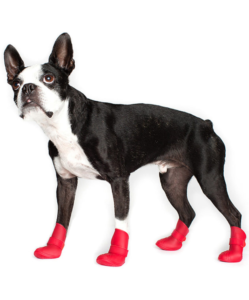 ability to feel the ground, so walking is easy and comfortable. Waterproof and easy to clean. Available starting at $17.99 from many pet retailers including Pet Valu and Global Pet Foods. Don't forget to trim the fur between the toes of outdoor cats' paws and dogs' paws, so ice doesn't get stuck between their toes.
FOOD FOR FUEL
Your pet's diet may need some readjusting during cold weather, especially if they are burning a lot of calories keeping warm outside. For small indoor pets such as guinea pigs and cats, you may not need to feed your pets more food, but for outdoor cats and dogs who love to go for walks or play outside in the snow, you need to watch their weight as you may need to feed them more fuel (food) while they burn more calories trying to keep warm.
If it's too cold to play outdoors, you may want to introduce an interactive food dispenser toy like a Bob-A-Lot, available at www.amazon.ca for $16.15, or a Wildgirl Snack Tumbler for $15.81. These will help keep them keep your furry friend busy, and release some of their pent-up energy from being stuck indoors.
**Written by our pet-loving Graphic Artist Rhonda Stribbell**