CAF Veteran uses the power of sports to heal
The power of healing through sports is something 2017 Invictus Team Canada co-captain, Natacha Dupuis, is well aware of. She's harnessed its power in her road to recovery and serves as a beacon of hope after being diagnosed with Post Traumatic Stress Disorder (PTSD).
MCpl. (ret'd) Dupuis served in the military for just over 16 years, joining in 1997 as a reservist and later transferring to the regular force. She served in the armoured core.
During the course of her career, Dupuis was deployed on a number of missions, including Bosnia, which was her first deployment overseas.
"At the time I was 22 or 23. It was my first time going out of the country, and I was going to do a mission in this country where it was different, different culture. It was a bit of culture shock seeing everything destroyed by the war and the poverty," recalled Dupuis.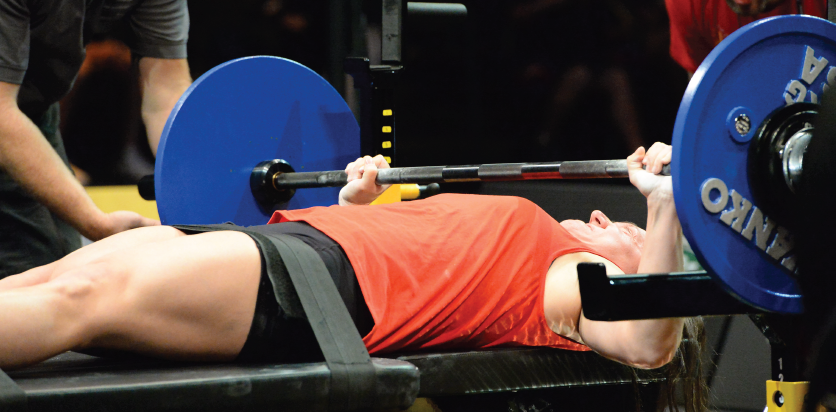 Dupuis also was deployed to Afghanistan twice. It was during her second tour that she experience an event that would change the course of her life forever.
On March 20, 2009, Dupuis and her fellow Canadian soldiers were on a surveillance operation when one of the cars was struck by an IED, killing two of her brothers-in-arms. Dupuis was one of the first on the scene to provide first aid.
"My involvement with the scene was about 20 minutes from the IED hit up until the evacuation of the injured and deceased. And they were 20 minutes, of course, that are still present at times. It did leave mental scars," said Dupuis.
Dupuis recalls she couldn't sleep for nights after the incident but, somehow, got through the rest of the tour.
However, when she returned home to Canada, she immediately broke down.
"I guess the adrenaline and the stress leaving, my system shut down," remembered Dupuis.
She was put on sick leave right away, and her sole mission now was her recovery.
During this time, her chain of command kept trying to connect her with Soldier On, but, at the time, she didn't think she deserved to be in the program.
"I was seeing all those activities, and I was thinking I don't want to take the spot of someone who's really injured, thinking of those physically injured, as if this [PTSD] wasn't an injury," said Dupuis.
She finally decided to take part in the Army Run and the experience was an eye-opening one. She met several others in a similar situation to her, and she eventually decided to take part in Soldier On programs. Thanks to Soldier On, she connected with people who served as an inspiration to Dupuis, using their injuries as a positive force.

"I thought I have this condition and I want to be like that. I want to use it and turn it into something positive, and slowly I changed my way of thinking and adapted that way," noted Dupuis.
The healing process came full-circle when, in 2013, the veteran was asked to be a part of a small group of ill and injured soldiers who brought home the Canadian flag. They walked, ran and rolled their way from CFB Trenton to Parliament. It was also the first time, Dupuis spoke about her story publicly.
"It was difficult, but it actually felt good to share a bit of my story. It ended up being really healing," stated Dupuis.
Then, the "cherry on the top of the cake," was Dupuis being chosen to be part of 2016 Invictus Team Canada.
She gave 100 per cent on her training leading up to the event.
"To be given the opportunity to represent my country once again, was an extraordinary goal," admitted Dupuis.
During last year's games in Orlando, Dupuis won two gold medals, in the 100M and the 200M, and a bronze in powerlifting. However, the event was much more than medals for Dupuis.
"The medals were nice, but the entire experience was a life-changing one. What I take back from it the most is to see all the ill and injured giving their best and growing as people and athletes. Again, it was really inspiring. I didn't feel like I was competing against anyone, I felt like we were competing together with the same goals of getting better and overcoming our injury," recalled Dupuis.
This year she will be serving as the co-captain of the 2017 Canadian Invictus team.
"It was a great surprise and, of course, it is an honour for me to be asked to fill that key position. It does mean a lot to me, and I really hope that I'll be able to support and help my teammates in reaching their personal goals," commented Dupuis.
She is currently preparing to take part, once again, in track and field and will be participating in rowing for the first time.
Through her experiences with sports, Dupuis is able to share her story and spends time today advocating for mental illness. She hopes that maybe by sharing her story she can reach others who stand where she once stood.
"I hope for them to find the inner strength they need to reach out, and I know it's not always easy to reach out for help, but I think it's really important; and also I do hope they find new goals, new dreams, to realize life is not over and there are still great things that can be realized despite their injury," said Dupuis.