A Guide To Pet-Friendly Travel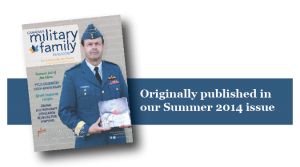 The posting message has arrived. The house is sold. You've had a successful HHT and you have decided to drive to your new posting; except there's one small hitch. You have a pet that somehow needs to get from point A to B. Flying them to your new destination is an option, and is covered by your funding envelope. Not all animals fly well though. If flying your pet isn't an option for you, you'll need to devise a pet-friendly travel plan. Here's everything you need to know to get Fluffy or Fido across this great land:
Choose Your Route.
If you want to travel through the US on your journey, you will need documentation for your pet to cross the border, and also to cross back into Canada. Travellers should be aware that both the US and Canadian borders can refuse to allow your pet to cross, so you really want to have all of your ducks in a row, so to speak. The type of documentation you need varies by type and age of animal, so it's best to check the Canadian Food Inspection Agency website (of course your pet isn't food, but all animals including domestic pets fall under the purview of the CFIA) and the US Customs and Border Patrol website. As a minimum you will need a certificate of rabies vaccination. Get this shot done well in advance of your trip, if needed.
Find The Right Lodging.
Most travel websites (Expedia, Hotels.com) have a "pet-friendly" search feature. There is also www.petfriendlydigs.com. This amazing site will pull up available hotel rooms that are pet-friendly at hotels throughout North America.
Know The Rules.
Once you've found the hotel, call them directly to double-check their pet policies. You don't want to arrive with your Saint Bernard only to find out that they don't allow dogs over 20 pounds! This is also a good chance to get some information on good dog-walking trails nearby!
Don't Even Think About Fibbing.
If anyone tries to convince you to sneak your dog or cat into a hotel without telling the front desk, don't listen. You most likely will be asked to leave if you are caught (without a refund), and there's a really good chance that your credit card will be charged with a fairly unpleasant cleaning fee.
 These Rooms Can Cost a Bit More.
Ensure you are clear on the charges for the room and that these charges fall into the funding envelope parameters. Or, be willing to make up the difference. Sometimes, you will be asked to give a damage deposit that is returned to you at check-out. There will certainly be additional fees if your pet causes any damage to the room. If Fido is a chewer, be prepared for a big bill at the end of your stay.
Get Some Pet I.D.
If you don't have them already, invest in tags that clearly have your pet's name and your cell phone number engraved on them (you can usually get these on the spot at any pet store). If your furry friend gets loose in the hotel, or at a pit stop along the way, your odds of a reunion get much better if your pet has tags.

Pack Some Familiar Objects
As best you can, bring along things that will be familiar to your pet. Beds, kennels, toys, bowls, blankets … these can all help keep your dog or cat happy and calm and lessen their stress from travel. Also, have an ample supply of their normal food on hand – a road trip is a terrible place to test-drive a new brand of kibble!
Prepare for emergencies
In advance of your travels, you might want to get the names and numbers of after-hours veterinary clinics in each of the cities in which you will be stopping. This is especially helpful if your pet is very old or has a history of health issues. The Canadian Veterinary Medical Association website offers links  as does the American Animal Hospital Association
 Practice Good Pet Etiquette
This should go without saying … but please clean up after your pet. Don't allow them to sleep on the bed. Always use a leash or carrier. And if your dog is a barker, don't leave him or her unattended in your room while you go out for a four hour meal!
We all know that moving can be stressful. And turning that move into a multi-day drive can up the tension in a huge way! With some advanced planning and organization, you can ensure that your Great Canadian Road Trip is a success for everyone involved, including the family's four-legged members!
Biography:
Laura Keller has enjoyed writing as long as she can remember. Eventually she became the wife of a Combat Engineer and mom of 3. With her husband's retirement from the CF, they are all learning to adjust to life after the military.
 Laura also writes her blog at www.HappyCanadianHome.com.